Dandelion Coffee from
Nature Blend
Testimonials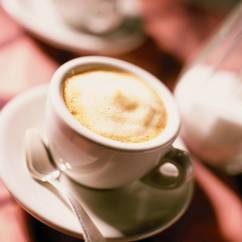 "As an international peak performance coach, Nature Blends(Dandelion Coffee) offers me the opportunity to detoxify my body on the go as I go about conducting my business of inspiring individuals. Nature Blends is supremely unique as it not only offers great taste as a coffee substitute but also it is also equally nutritious.
I would recommend Nature Blends to anyone who is looking for a great tasting and easy to drink beverage for overall nutrition."
- Nicholas Chan Yee Soon, Professional International Peak Performance Coach & Speaker, Reality TV Personality, Malaysia 8TV's Please Give Me a Job
---
"Because dandelion is rich in potassium and protects the liver, I and other body builders I know use Nature Blends powdered extract of dandelion instead of prescription diuretics to drop water before muscle-building contests and photo shoots. The dosage for prescription diuretics is 250 to 500 mg, taken three times a day with loads of water. And with Nature Blends, 1-2teaspoons with warm water does the same trick. It is much simpler yet giving the same boost and effects."
- Bill Philips, Editor
---
"I am running a holistic health center that provides health check and scanning. After being 8 years in the industry, I can conclude that most of the individuals are having weak liver without them knowing it. This is mainly due to the imbalance lifestyle in the aspects of food intake, sleeping pattern, poor stress management and etc.
Our center has been recommending Nature Blends to most of our patients through these years and the result has been very effective. I have received many positive feedbacks from our patients of all age group and health background and I am glad that this product helps them in many ways. Other than strengthening and protecting the liver, Nature Blends is also very good for Asthma sufferers and people with airborne allergies find considerable relief by drinking warm Nature Blends. It unclogs air passages and expands them. I highly encourage people with kidney problems to take Nature Blends too as it has ingredients that helps to clean out the kidneys."
- Dr Kenny Wang, DBA, ND
---
"My wife has been suffering from water retention due to pregnancy. A friend recommended this product to me and I let my wife having it since she was 5 months pregnant. After taking the product for few weeks, she started to have very often urination. The result is so amazing that the water retention just went off like that. My wife loves this product very much and she highly recommends this product to all her friends now."
- Mohd Zainuddin, Businessman
---
"I am a diabetic and kidney failure patient. Doctor said my urine is too little every time I undergo dialysis. I am old and I don't know what to do. After taking Nature Blends, whenever I undergo dialysis, the color of my urine appears to be more yellowish than normal times and the amount of urine is more than before. Thanks you for introducing such a good product."
- Azura, Retiree
---
"I was suffering from fatty liver illness before. Since recovery, whenever I have meals, I suffer from mild pain and uncomfortable gassy feeling around my upper right abdominal area - around the liver and gall bladder. This uneasy mild pain has been haunting me for 3 years. After drinking Nature Blends, it effectively relieves the pain and eliminates gas. Now, I finally I know the feeling of having meals without pain is so blissful. I once again feel free, happy and blessed with Nature Blends!"
- KN Lim, Organic Shop Owner
---
"I have been suffering from serious constipation for the past 5 years. I tried many types of food supplements that claim to be high in fiber, detoxifying, helps in digestion and increase bowel movement and etc. All of the supplements that I took have never showed me this kind of result. It's been 2 months I am consuming Nature Blends by now, and I'm proud to say that I get my 'big business' done at least every alternate day if it is not everyday."
- Anand, Event Organizer
---
"I lead a very hectic life as an Interior Designer. Thus, the dark circles around my eyes have been following me for years. According to my "Ayurvedic" instructor, my liver was weak due to insufficient sleep and imbalance lifestyle, she advised me to have dandelion supplement and introduced Nature Blends Dandelion Blends to me. I can see drastic improvement on my energy level, and the plus point is on the dark circle around my eyes. They are gone!! It works so much better than applying any skincare out there. I have been consuming this product for 2 years and still consuming it, I highly recommend it to everyone who has a hectic and imbalance lifestyle."
- Joyce Tan, Interior Designer
---
"Nature Blends is Very Tasty! It is a great replacement for coffee as it is caffeine free with full bodied coffee flavor. It's not only for adults, but also very healthy for kids. Nature Blends has become a favorite drink for my whole family including my young children. I highly recommend it to everyone especially family with kids!"
- Alice Wong, Director
---
"I quit drinking coffee few years ago as my body is getting more caffeine intolerant. My sister introduced Nature Blends to me and suggested I can have it like coffee. Initially, I was very skeptical about coffee substitute because all of them taste bad and flat (They are simply not coffee). Soon after, I consume Nature Blends 4-5times a day to replace coffee. Undeniably, Nature Blends has great taste! Later I found out that Nature Blends is actually a Liver Tonic!! Well, I think because of this Nature Blends has corrected my acne and hormone imbalance. I am very happy with the result and I have a great coffee replacement too… Nature Blends is fantastic!"
- Helen Low, Showroom Manager


Have A Great Story About Dandelion Coffee?
Do you have a great story about dandelion coffee (or tea)? Share it!
What Other Visitors Have Said
Click below to see contributions from other visitors to this page...

Coffee fix! Not rated yet
I just tried it yesterday. It really smelt and tasted like coffee without the acid after-taste. Great since I can have my "coffee fix" and detox at the …
Great Tasting Coffee Substitute! Not rated yet
"When my friend Diana told me that Nature Blend Dandelion tastes just like coffee, I was very skeptical. I enjoy a good cup of coffee in the morning and …